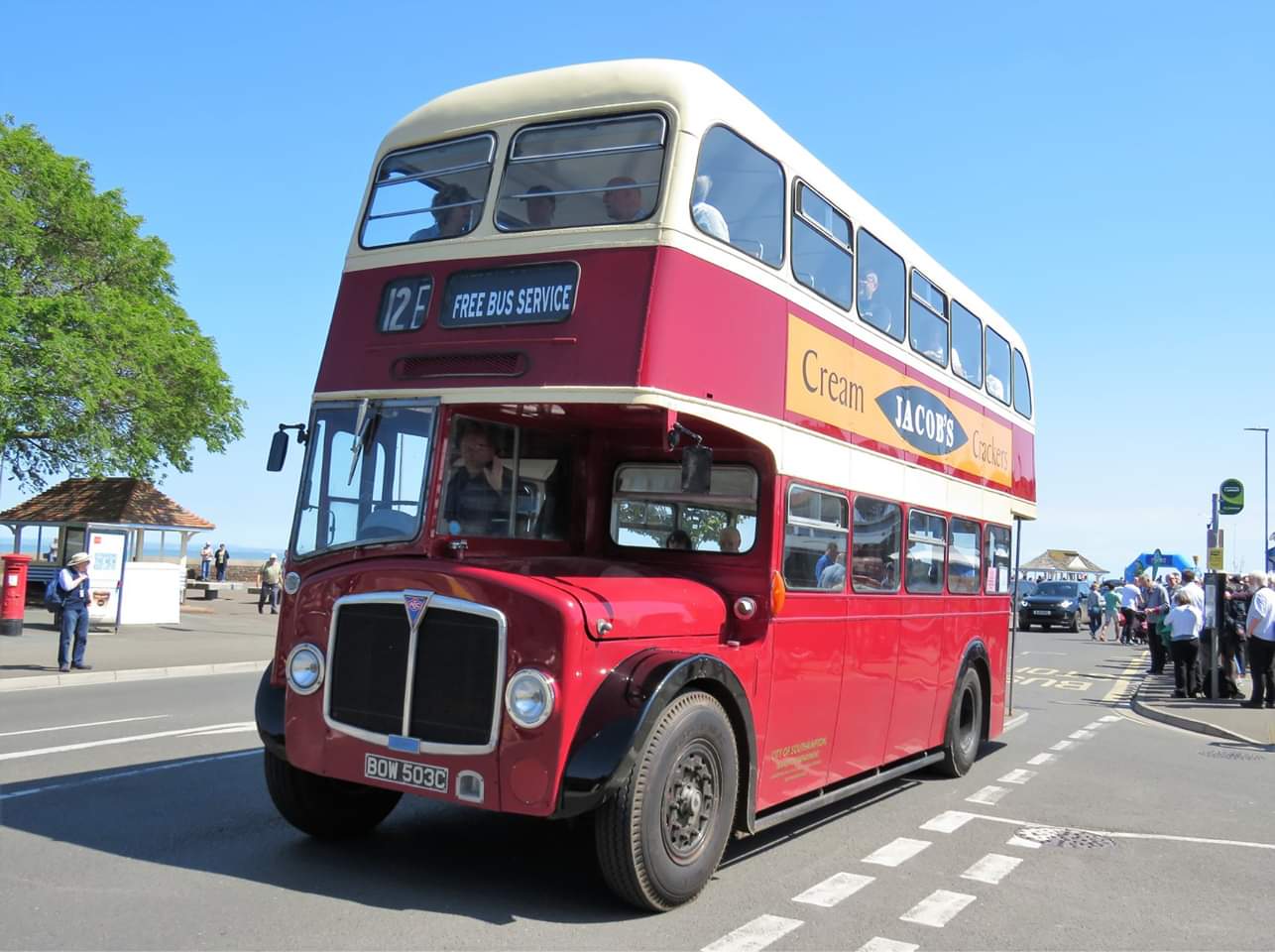 AEC Regent V - 'BOW'
'BOW' is an AEC Regent V, built in 1965 and has a seating capacity of 66. New to Southampton, she is an iconic Half Cab rear entrance double decker which has been restored over the past 5 years. This bus is fantastic for moving people to and from venues and makes an ideal back drop for photographs. This bus is class 6 MOTd and tachograph fitted ready to make your day a special one.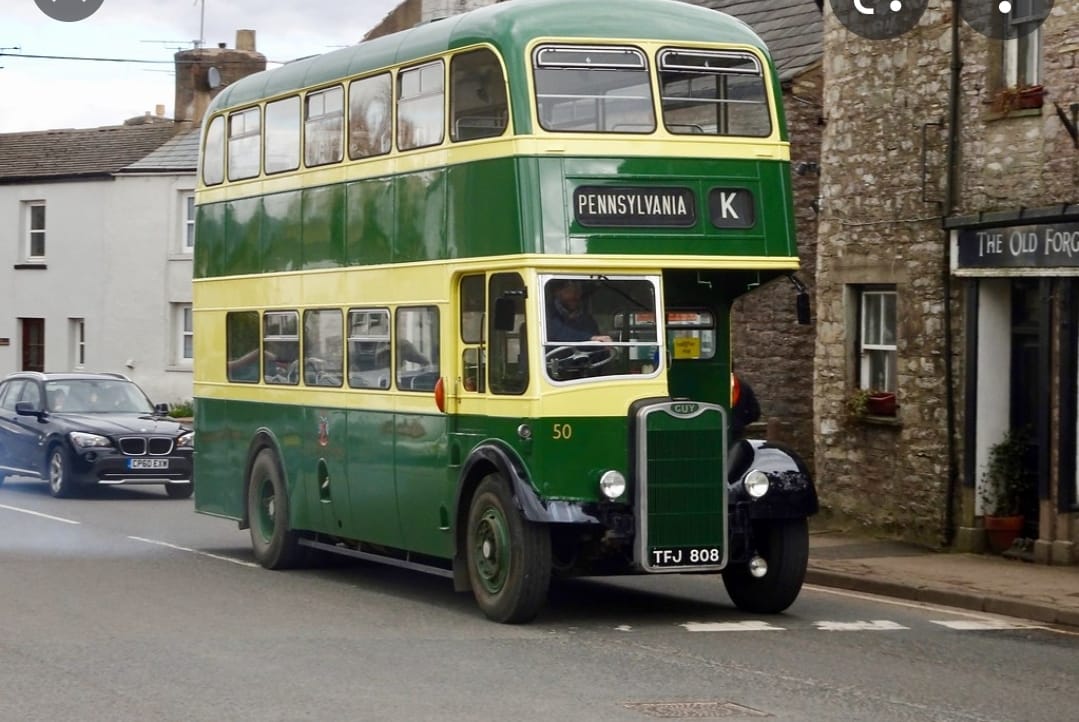 Guy Arab Mk4 - 'Kenneth'
TFJ808 or 'Kenneth' is a 1956 Guy Arab Mk4 with Massey body work. New to Exeter Corporation in 1956, this bus spent its entire life working in and around Devon. With its distinctive half cab and exposed radiator, this is one of the most used buses in our collection. Kenneth is one of the older half cabs we use, he has a very tuneful gear box and can carry 56 passengers. Booking is recommended to be as early as possible as Kenneth can be busy all year round. This bus is inspected for safety every 10 weeks for safety, full class 6 mot, tachograph fitted and calibrated.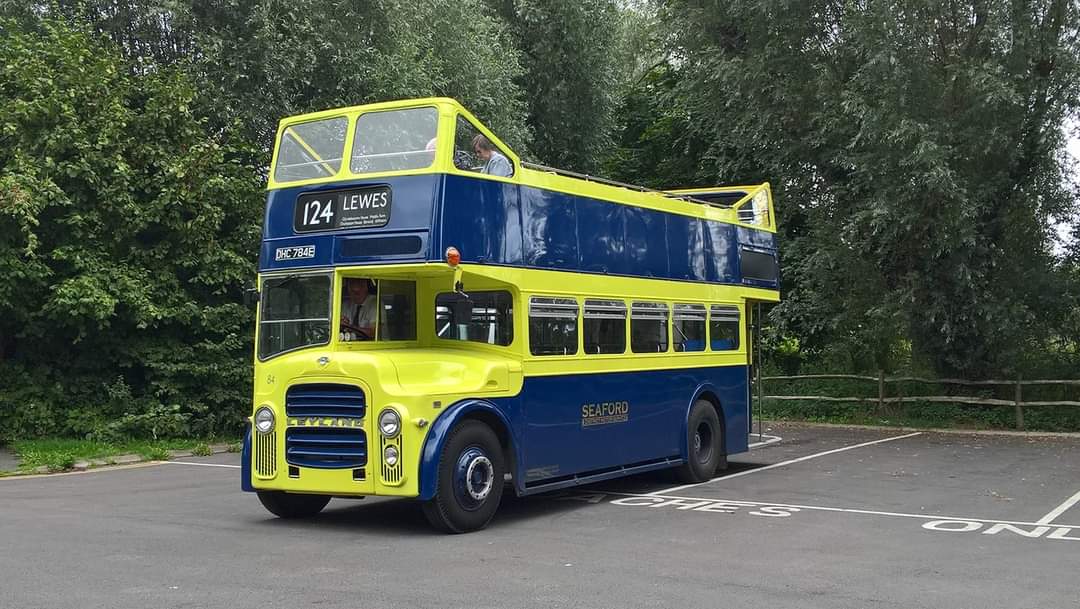 Leyland PD2 (open top) - 'Bob'
'Bob' is a Leyland PD2 open top Bus built in 1967 with East Lancs body, new to Eastbourne Corporation with a seating capacity of 60 and is one of two Eastbourne buses in our collection and work very well together moving guests. They make a fantastic photo for the bride and groom being his and hers bus with the added bonus to hire one and have a third off the second (see services). This bus is also available for open top tours, a day at the races or anything that you require (weather dependant) . This bus is class 6 MOTd and tachograph fitted ready to make your day a special one.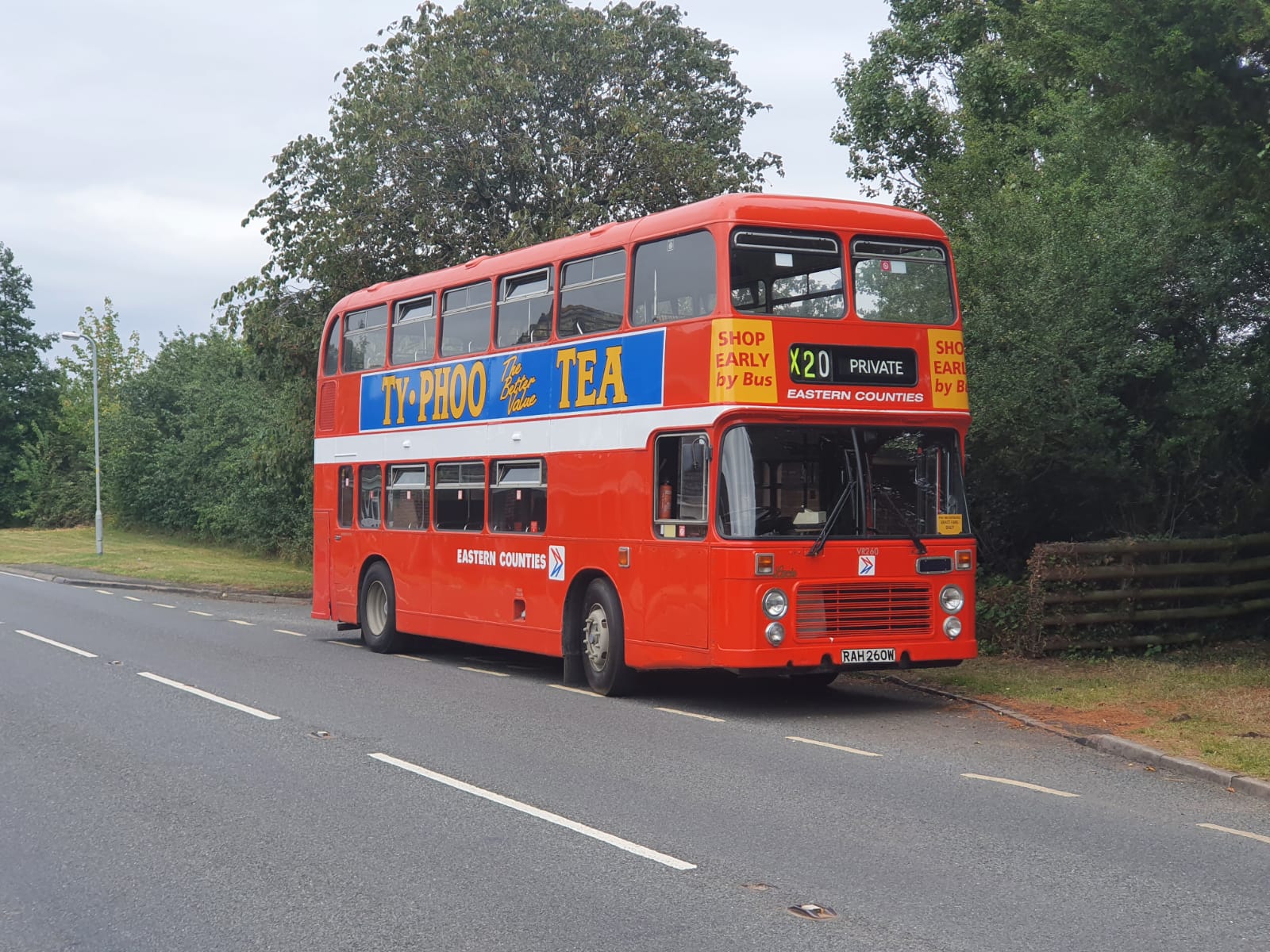 Bristol VR Double Decker - 'Lacie'
'Lacie', affectionately named after our daughter, is a 1980 Bristol VR Double decker bus, new to Eastern Counties East Anglia. With a seating capacity of 74 this is the biggest of our buses and doesn't require a conductor. This bus is ideal for all avenues of hire from weddings to proms, like all our buses they can be used for any type of hire and this one with fully enclosed decks, heaters and doors is ideal for day trips, long journeys and much more. . This bus is class 6 MOTd and tachograph fitted ready to make your day a special one.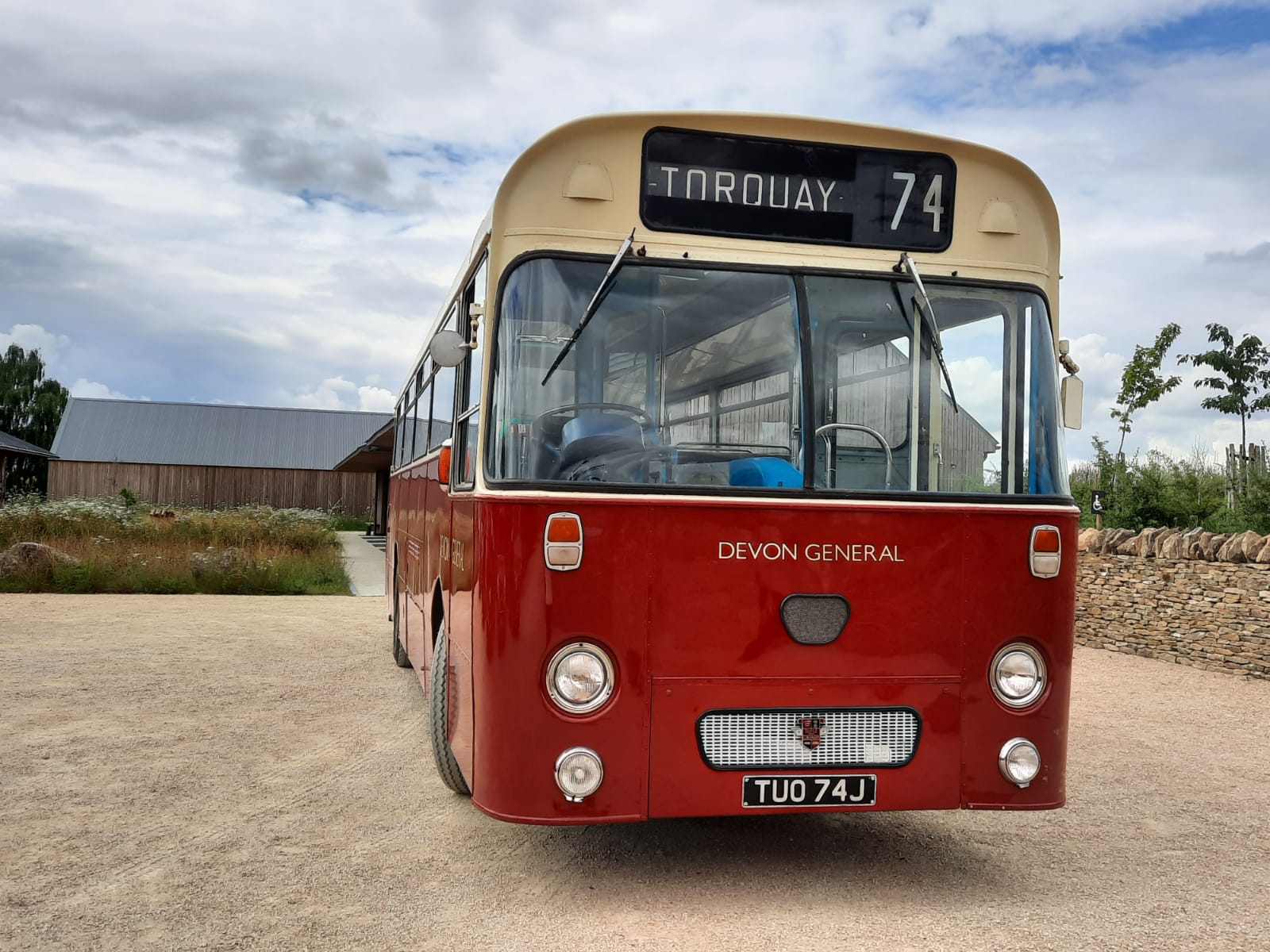 AEC Reliance - 'The General'
TUO74J or 'The General' is a 1971 AEC Reliance with Willowbrook body. New to Devon General in 1971 the bus started its life in and around the west country. This is our only single deck bus operating around the four counties, with its low roof and narrow body she is well suited to the smaller country lanes for weddings, day trips and "General" hire. With full class 6 mot, tachograph and a strict service and inspection routine this bus is available for immediate hire.
The Rest Of The Collection
These are just a few photos of the other vehicles we own. (Unfortunately they are not on offer)